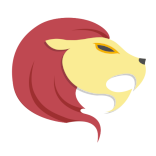 Astrological Profile for Those Born On August 8
Your Sun Sign is Leo
Your personal ruling planets are Sun and Saturn.
You are always looking for meaning in your life and in the things and circumstances around you. You could frequently find yourself assessing what things may be worth, and your instincts are excellent for figuring out what is worth a further look. You dislike routine and love to keep yourself active; yet you crave stability and security. A long-term, stable job that also allows you to mix things up would be ideal. Your insatiable curiosity makes you extremely interesting to know, as your ideas are always intriguing. You make a wonderful friend and companion. Even so, there can be times when you are overly practical and logical when a softer touch is more appropriate. In love, you tend to go the distance, but you do need to feel that you're growing and improving through a relationship. You are ambitious and, while very loving, you can be quite stern when irritated.
Your lucky colors are deep blue and black.
Your lucky gems are blue sapphire, lapis lazuli and amethyst.
Your lucky days of the week are Wednesday, Friday and Saturday.
Your lucky numbers and years of important change are 8, 17, 26, 35, 44, 53, 62, 71.
Famous people born on your birthday include Arthur J. Goldberg, Rory Calhoun, Dustin Hoffman, Larry Wilcox, Sable, Mark Wills and Toby Allen.