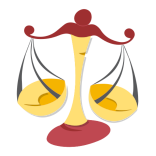 Astrological Profile for Those Born On October 3
Your Sun Sign is Libra
Your personal ruling planets are Venus and Jupiter.
Others are drawn to your lighthearted, essentially happy and hopeful personality. However, you're not without an 'edge', and when you want something, you have tremendous stamina to draw upon. Your relationships are extremely important to you, and you can be impulsive in love, following your heart rather than pure logic. You crave security and stability, however, and your family and home life are vital to your sense of peace and happiness. Balance is what you seek, and you strive to be as fair as possible in your dealings with others.
Your lucky colors are yellow, lemon and sandy shades.
Your lucky gems are yellow sapphire, citrine quartz and golden topaz.
Your lucky days of the week Thursday, Sunday, Tuesday.
Your lucky numbers and years of important change are 3, 12, 21, 30, 39, 48, 57 , 66, 75.
Famous people born on your birthday include Emily Post, Paul Foster Case, Thomas Wolfe, Gore Vidal, Neve Campbell, Alex Ramirez and Gwen Stefani.