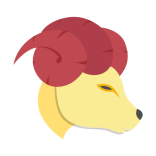 Astrological Profile for Those Born On March 27
Your Sun Sign is Aries
Your personal ruling planet is Mars.
You are self-willed and sometimes forceful or blunt in your expression. In some ways, you are a go-getter and certainly ahead of your time. Your manner tends to command respect, but also hides a sensitive and reflective nature. For the most part, you need to work under your own direction. As determined and independent as you are, you very often put loved ones' needs first.
Your lucky colors are red, maroon, scarlet and autumn tones.
Your lucky gems are red coral and garnet.
Your lucky days of the week are Monday, Tuesday and Thursday.
Your lucky numbers and years of important change are 9, 18, 27, 36. 45, 54, 63, 72.
Famous people born on your birthday include Sarah Vaughan, David Janssen, Mariah Carey and Quentin Tarantino.