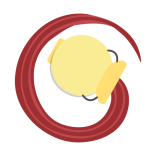 Astrological Profile for Those Born On January 29
Your Sun Sign is Aquarius
Your personal ruling planets are Uranus and Moon.
You are extremely likable and quite brilliant. You love a good debate, friendly challenge, and stimulating conversations, and always have something unique to share. Although you seem wiser than your years while young, you have a youthful quality that is with you throughout your life. There is a gentle and caring quality about you that others love. While you could get away with a whole lot just because you are so easy to like, you are fair to an extreme and will always end up doing your share.
Your lucky colors are cream and white and green.
Your lucky gems are moonstone or pearl.
Your lucky days of the week are Monday, Thursday and Sunday.
Your lucky numbers and years of important change are 2, 11, 20, 29, 38, 47, 56, 65, 74.
Famous people born on your birthday include Swedenborg, William McKinley, John Forsythe, W.C. Fields, Tom Selleck, Oprah Winfrey, Heather Graham, Kelly Packard, Matthew Ashford and Edward Burns.