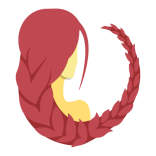 Astrological Profile for Those Born On September 22
Your Sun Sign is Virgo
Your personal ruling planets are Mercury and Uranus.
Hard working, capable, and mostly disciplined, you are a person who values that which you have built. Feeling safe and secure are major drives for you, and there is little you want more than to bring harmony into your relationships and environment around you. Your need for communication and mental stimulation is strong, and you are at your best when you are one-on-one. You are somewhat fearful of change, and your life often feels fated. Your attention to detail is outstanding, and you can be a perfectionist. You need a partner who is mentally stimulating, youthful in spirit, interested and interesting.
Your lucky colors are electric blue, electric white and multi-colors.
Your lucky gems are Hessonite garnet and agate.
Your lucky days of the week Sunday and Tuesday.
Your lucky numbers and years of important change are 4, 13, 22, 31, 40, 49, 58, 67, 76.
Famous people born on your birthday include E. H. Miles, Billie Piper, Andrea Bocelli and Jim Byrnes.