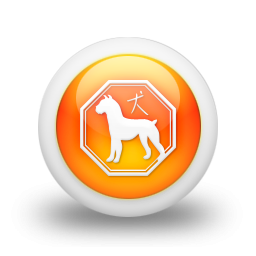 Sign of the zodiac: Dog
Daily Chinese horoscope for Sunday, December 10, 2023 will help you plan your day well. Read your today's horoscope and see what awaits for you. See, whether for your zodiac sign today's day is going to be successful. With our horoscope, you will be ready for every waiting surprises and possible troubles. Remember, that your horoscope for today may be a warning and also a blessing.
Horoscope for day:
Sunday, December 10, 2023
You will feel as though your back is against the wall; And this particular wall is impeding your progress. Others will ask you questions and ask for your opinion. You may want to tell them the truth as you understand it, and you could be tempted to do so humorously. Humor isn't your forte right now. You can always try, but for now a sensible approach is the best one.
Check Chinese daily horoscope for other signs:
Rat
Ox
Tiger
Rabbit
Dragon
Snake

Horse
Sheep
Monkey
Rooster
Dog
Pig
Also check other horoscopes for the Chinese sign of the Dog: