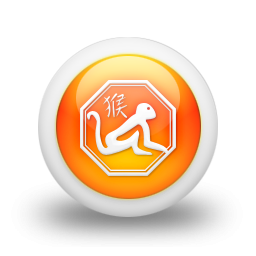 Sign of the zodiac: Monkey
Weekly Chinese horoscope will help you plan your week well. Read your week chinese horoscope and see what awaits for you. See, whether for your zodiac sign week is going to be successful. With our horoscope, you will be ready for every waiting surprises and possible troubles. Remember, that your horoscope for week may be a warning and also a blessing.
Your Weekly Chinese Horoscope:
A week of luck in several respects. Your optimism will be at a peak; your love affairs, your children, your leisure will bring you many pleasures. Clear improvement of your state of health if you suffer from a disease of nervous origin. Beware of foolish expenses: a lean period is not so far away as it seems! On the professional plane, the week will be positive and will help you to progress, to carry out your projects; you'll make important and good decisions; ensure yourself of your supports, for some of them are a little fuzzy.
All signs of the zodiac:
Rat
Ox
Tiger
Hare
Dragon
Snake

Horse
Goat
Monkey
Rooster
Dog
Pig