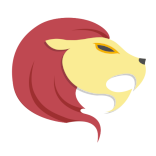 Sign of the zodiac: Leo
Monthly love horoscope will help you plan your month well. Read your month love horoscope and see what awaits for you. See, whether for your zodiac sign month is going to be successful. With our horoscope, you will be ready for every waiting surprises and possible troubles. Remember, that your horoscope for month may be a warning and also a blessing.
Your December Love Horoscope:
It's not always possible to have it all at the same time, but that doesn't mean you won't get there. Have patience with your own progress, Leo. It's tempting to arrange your life in a way that gives you reinforcement and praise, but it's not always wise. Close out 2022 by prioritizing the people and situations that give you the purest joy and growth, even if they're more work. If you seek a greater balance between meaning and the mundane, you'll get a boost by the middle of the month. If you find your reality to be a bummer, it's time to change things up, sweet one.
All signs of the zodiac:
Aries
Taurus
Gemini
Cancer
Leo
Virgo

Libra
Scorpio
Sagittarius
Capricorn
Aquarius
Pisces