In Western astrology, astrological signs are the twelve 30° sectors of the ecliptic, starting at the vernal equinox (one of the intersections of the ecliptic with the celestial equator), also known as the First Point of Aries. The order of the astrological signs is Aries, Taurus, Gemini, Cancer, Leo, Virgo, Libra, Scorpio, Sagittarius, Capricorn, Aquarius and Pisces. Each sector was named for a constellation it was passing through in times of naming.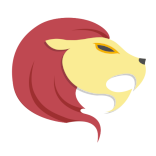 Leo
: July 23 to August 22
Affirmation
: "I Want"
Position
: Fifth sign of the Zodiac - Children
Symbol
: The Lion
Positive Polarities
: Kindness, Loyalty, Magnetism
Negative Polarities
: Arrogant, Condescending, Over-Bearing
Element
: Fire
Modality
: Fixed
Ruling Planet
: The Sun
Triplicity
: Middle sign of the Fire element
Animals
: Lion
Astral Colors
: Green, Orange, Red, Yellow
Gemstones
: Catseye, Diamond, Olivine, Ruby
Metal
: Gold
Perfume
: Olibanum
Plant
: Laurel, Sunflower
The people born under this sign are kind-hearted, generous, sympathetic, and magnetic. They make good nurses when in full sympathy with the patient. They are emotional, very intuitive, and are generally able by means of this power to escape the consequences of their actions. Leo people are fine conversationalists, excelling in repartee, and are the best of storytellers. They always make a point, and always see the point. When the true individuality of Leo holds sway, these people have a noble ideal, with a loyal love, confident, pure, and abundant. Having minds of the practical, philosophical, and spiritual combined, a trinity, they radiate a luminous substance, which makes them most powerful people for good, with a marked ability to inspire others. Under such conditions they have a most remarkable power in molding public opinion, and in swaying great audiences. In fact, the truly awakened Leo men and women are invincible if they will learn the pathway of silence.
All signs of the zodiac:
Aries
Taurus
Gemini
Cancer
Leo
Virgo

Libra
Scorpio
Sagittarius
Capricorn
Aquarius
Pisces
Also check other horoscopes for the zodiac sign Leo:
Daily
Daily love
Weekly
Weekly love

Monthly
Monthly tarot
Yearly
Zodiac profile