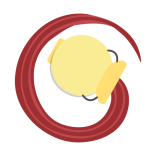 Aquarius
: January 20 TO February 19
GENERAL
This year 2023 announces one period in which you will be more optimistic than usual, and more arguer at the same time. You matured many events, as private individuals those of three years ago, you feel now ready to rectify the situation, to draw right conclusions, to set out again of a new foot. The friendly life is highlighted, you feel the need to bring you closer to those who share your ideals.
WORK
Your charisma is powerful, you can convince, which will bring great satisfactions to you. Profit to consolidate your most useful bonds, you will not have any difficulties to make you accept and understand. Chance is with you as regards finding best supports. On the other hand, you must take care not to rock in the intransigence, do not force those who have their reasons not to adhere to your designs. It is possible that you are capricious, despotic. Head lowered in the great ideological debates with your collaborators, you avoid launching you are extremely likely to shock heavily. Do not forget that many truths are only relative, contrary to your thirst for absolute... the period is favourable with starting of projects in the broad sense, but, do not be too impatient, you will start to have substantial repercussions in June, concentrate on this preparatory phase, and it harvest will be substantial.
LOVE
Your love life will evolve with ease, throughout the first three months of the year. Indeed, from dialogues will make you carry out an error in your sentimental bonds, you will be able to continue your efforts in the right direction. You instinctively are closer to your dreams and are very inspired to live them in all unconcern. That pushes you in the right direction, do not hesitate to affirm you, speak about your hopes. You are understood more easily, profit in to follow the impetus of the first discussions to dig the most interesting questions in your eyes. You will irresistibly need to find your marks faced to your partner. Take retreat, and avoid irritating you ensure to be interpreted the remarks well... You will be helped by friendly relations to see more clearly in your loves. This year is perfect on the other hand, to implement changes, sometimes radical of what you have thought for five years, you will have more liberty of action to act in this direction. From September 2023, you see love with more philosophy. You will surprise by your moderation and the depth of your reasoning. Constructions by two are supported, here the good moment to speak about constructions which you consider, and especially to launch them. Great transformations are in sight in your emotional life, it is due only to you to give you the means of them, profit in !
MONEY
This year 2023 will enable you to learn from things in the financial field, to give to you an account of some errors of evaluation of your budget per optimism excess. You will have to show clearness and you will may find it very beneficial to gain in precision in the management of your budget. The distraction can make you forget an invoice quickly to be regulated, there are unforeseen ones which can tip scales on the bad side, you will be pleased to resist temptations of purchase during first half of the year, that will enable you to face there effectively. Insulate in the calm one before making decisions which touch with your immediate liquidities in the short run, you will gain there in clearness and you will preserve your financial independence. Do not forget that money preserves your freedom.
RELATIONSHIP
This year will instigate positively your hopes in all fields, and will wake up news of them. It is the moment to make discoveries as well on yourself as on your entourage. It is strongly recommended to you to be proof of the greatest caution if you decide to leave the road of general ideas... The strange one tightens you arms but can destabilize you emotionally speaking. Do not make irrevocable decisions in the relational field before July, you will need to assimilate some things which require time. Influences of Neptune make you more receptive to others, which can too largely influence you. Weigh up practical consequences of your engagements before deciding some. Let express your creativity in all that touches with arts would help you to centre you on yourself.
VITALITY
This year begins under the sign from optimism to any hair. You are particularly full of beans, your thirst for living incites you to launch you thoroughly in new activities. It is especially a question of good rhythm to find, you go too quickly, or not enough. Your energy enables you to exceed yourselves, but it would be positive to privilege activities which mobilize and develop your endurance with effort. You would be well inspired to keep in touch with your body in spite of excesses that you impose to it, you are so tempted! You need at least a better quality of rest to hold this rhythm, until November. It would be ideal to plan your activities and slow down, do not hesitate to make you help! Reorganize to be a better balance and a lifestyle which is better appropriate to you, you will have to set up new installations in your everyday life to concentrate your energy on what holds you more with heart.
All signs of the zodiac:
Aries
Taurus
Gemini
Cancer
Leo
Virgo

Libra
Scorpio
Sagittarius
Capricorn
Aquarius
Pisces
Also check other horoscopes for the zodiac sign Aquarius:
Daily
Daily love
Weekly
Weekly love

Monthly
Monthly tarot
Yearly
Zodiac profile