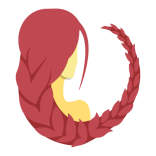 Virgo
: August 22 to September 23
GENERAL
This year 2023 announces a revival, a realignment of your objectives in the broad sense, a general development which will enable you to be more precise in your actions. Indeed, you feel necessary to re-examine your assets with clearness, in order to advance more effectively, you seek to eliminate all that is superfluous. You return to your personal objectives, which enables you to show your true limits with your entourage.
WORK
Don't feel guilty, it is time to think of you, this will balance your industrial relationships and in particular those you give more than others... You require building the future, and it is in the professional plan that you will have most facilities. Don't hesitate to propose yourself if you must assert a promotion, or launch your project, you are likely all to obtain satisfaction. You will tend to irritate you weaknesses of certain collaborators, to show you too fastidious. Don't forget that you can only count on yourself for certain details. Optimism and black thoughts can overlap, try to balance your mental bubbling by devoting yourself to facts and keep serene despite you became aware of the width of what you have to achieve. You must plan your action in time, it is a fertile departure which you can start, which is already not so badly.
LOVE
This year 2023 is announced animated! Indeed all goes very quickly in your eyes, and as of the beginning of January, you will have to travel by train moving. Your partner will give the rhythm, you will feel to control less the situation and the turning which your relation takes. It will be fundamental not to forget that in this situation, you can find many satisfactions, beyond your underground fears. You will advance favourably your relation in a constructive direction while making enter of imagination by the large door! Circumstances will prove to you that it is on this way that you will cross obstacles which in February particularly, made you shade. From May, you will advance resolutely with what appears really essential to you. You will have opportunity to simplify your relations all while enriching them. Leave free course to your passion inspiration, it is the moment if you are alone, not to be in your bubble, there are constructive meetings in the long run at the horizon! Whatever your situation, you evolve in the direction of a release of yourself and limits which from now on are exceeded.
MONEY
Financial questions are this year, closely related to your emotional life. You won't have any evil to keep the cool head, but it is in your entourage that you will find matter to doubt of your way of managing your money. In you incentive with expenditure, directly or not, your close relations will try to soften you in this field. It will be necessary to make concessions ... The whole will be to keep intransigent on priorities which are really absolute, what you are completely able to do. Between April and June, you will be well inspired with regard to placements, it is the moment to reconsider your budget differently, to make changes. That will help you to start to make savings, or to enlarge what you already have. The last three months of the year support money re-entries, even apart from your wages, it is the moment to claim what people owe you for a long time.
RELATIONSHIP
The most important for you at the beginning of year, between January and April, will be to resist to the influence of certain people around you who don't respect your fundamental values without having the air of it, you will have to be careful... While remaining courteous, you would make well check information which comes from outside, the communication tightens side of misunderstandings... The relational sky is cleared up as from April, it is the moment to look further into your bonds in all fields, you will have facilities of listening which will be appreciated, people will return you the elevator. Protect from the emotional movements which return you to limitations of the past, and benefit from this wind of freedom which supports your expression with complete freedom to remove you from your doubts which are not founded.
VITALITY
You overflow of energy at the beginning of year, your need for activity will be the best demonstration. However, emotional swells that you cross, although they are exciting and opening out tend to make you draw too largely from your reserves. Get away from your concerns through arts, you will have more than ever need to escape to reconstitute your nervous energy. Your entourage will enormously solicit you and you won't have much time to occupy you of certain details on your life hygiene. It is as from April that you will have facilities to occupy you of certain details which will make go up your energy, in particular on your food. Some changes will put an end to stomach upsets which are accentuated by addition of activity you assumed at the beginning of year. Flee sedentarity, flee regularly, you need to rest completely, and to mobilize your muscular system.
Check the yearly horoscope for other signs:
Aries
Taurus
Gemini
Cancer
Leo
Virgo

Libra
Scorpio
Sagittarius
Capricorn
Aquarius
Pisces
Also check other horoscopes for the zodiac sign Virgo:
Daily
Daily love
Weekly
Weekly love

Monthly
Monthly tarot
Yearly
Zodiac profile